Famous for its hospitality, this territory and its province will offer you a variety of unique experiences. Thanks to its strategic location in the heart of Puglia, it will allow you to fully enjoy this land divided between the sea and the mountains.
Make you choice for relaxation without any worries and stay at one of the Hotels in Foggia and its province.
If you love your freedom but don't want to give up all the comforts of home, choose one of the many residences available for you.
If adventure is your way to relax, the various campsites in the area will meet your expectations.
With a typical family welcome, B&Bs are perfect for those who want to taste the true essence of Puglia.
An Apartment is the ideal solution for those who don't want to be bound by schedules and prefer greater autonomy in organizing their vacation.
Surrounded by nature and an informal atmosphere, Agriturismi are a suitable choice for everyone, including families.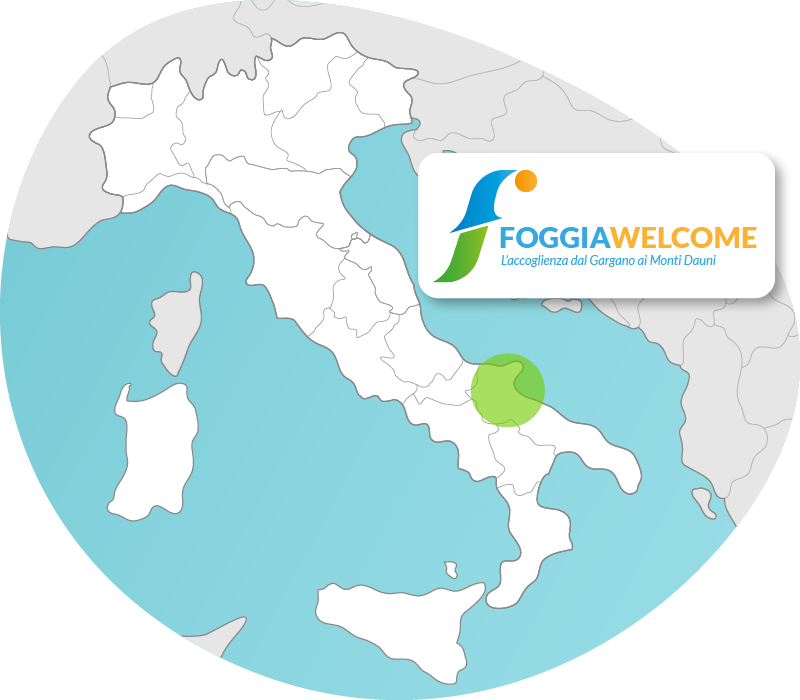 The territory of Foggia is always ready to welcome you.
Located in the northern part of Puglia, the province of Foggia is situated in a vast flat area known as the Tavoliere delle Puglie. Its strategic position makes it the ideal starting point to explore the characteristic villages of the hinterland and all the tourist destinations, both along the Adriatic coast with beaches lapped by crystal-clear waters and in the Gargano National Park with its breathtaking landscapes.